Auto Insurance Basics
Bodily Injury Liability
If you are at fault for an accident this covers the people in the other vehicle or pedestrians. The limits may look something like 100,000/300,000; this gives coverage of up to $100,000 in coverage per person involved up to $300,000 for all parties involved.
Property Damage Liability
If you are at fault for an accident this covers the other person's vehicle or damaged property such as buildings or light poles.
Medical Payments Coverage
This covers you or anyone in your vehicle.
Uninsured/Under-insured Motorist Coverage
This covers you in the event you are not at fault for an accident and the other party does not have insurance or their coverage is inadequate.
Rental Reimbursement and Towing Coverage
In the event of a claim Rental Reimbursement provides the dollar amount coverage you have bought toward a rental vehicle while your vehicle is being repaired.
Towing
Covers a tow for mechanical breakdown to the nearest repair facility. Policies vary on limits and limitations
Home, Condo, Renters & Mobile Home Insurance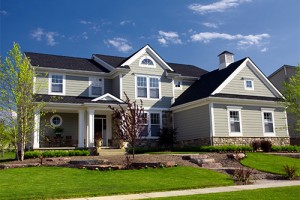 Your home is your oasis. Whether you rent an apartment or townhouse or own your own house, Michelle Fonk Insurance Agency is committed to providing you with the best possible service. Michelle Fonk Insurance Agency provides security for Wisconsin and Illinois homeowners and renters. We look forward to helping you with your insurance needs and providing you a sense of security at home.
Home and renters insurance policies are not one size fits all. Each and every policy is tailor made to your own individual needs. As your life changes so does your insurance policy… Getting married, we can insure that beautiful diamond ring. Child going off to college, we can make sure that laptop is covered. We offer many different types of additions that enhance your policy to make it your own. What we provide is a well tailored policy to fit your specific needs and as needs change so can your policy. There are extra coverages that are offered to cover specific items such as: replacement cost of the home and personal property, jewelry, silverware, furs, cameras, musical instruments, computers, sewer and sump pump, flood, etc.
Recreational Vehicles
We also insure motorcycles, snowmobiles, ATVs, golf carts, campers, motorhomes, boats, personal watercraft.
Business
Whether you are a stay at home Mom or Dad looking to start your own business or a larger company who needs insurance coverage for vehicles, inland marine, buildings and workers compensation we are here to serve you. We have many companies to choose from for placing your business insurance needs.
Life
We offer a variety of term and whole life insurance. Contact us today to talk about what type of coverage is best for you, your family and your wallet.
Term insurance is sort of like renting. You pay for it for a set "term" and when that term is up the policy ends or you can renew for another term, and a new rate.
Whole life insurance is like owning a home. It is with you until you pass away or cancel the policy. There other benefits to choosing a whole life policy. Call us today to discuss life insurance options.
Discounts
Many of our companies offer multiple discounts.
For example:
Claims-free

Customer Longevity

New Home Discount

Home Security Discount

Home & Auto Discount